Phone Number 334-358-2658

Courses Taught:
English Language Arts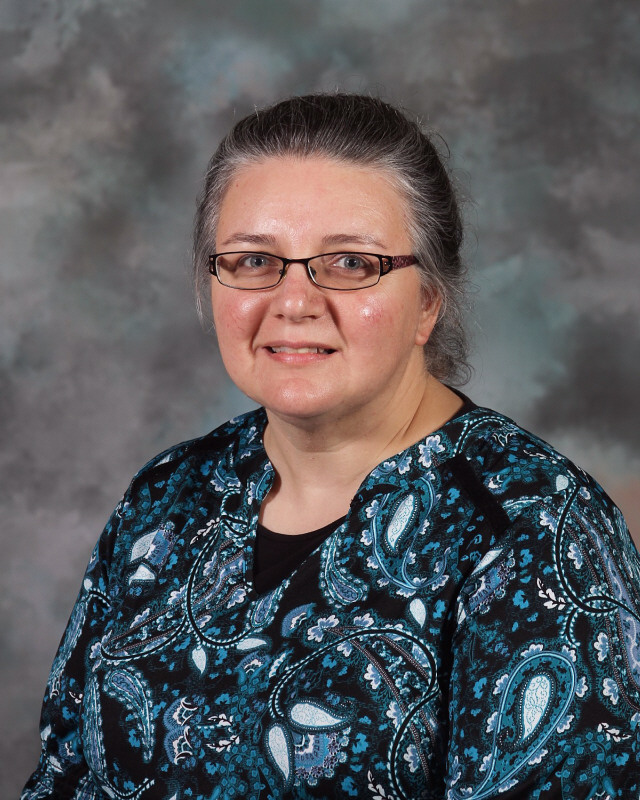 Virtual Learning Expectations
Teachers will report to school from 8:00-3:00 so you can contact us via Remind/Dojo or email during this time if you need any assistance.

Meals will be provided on Tuesdays from 5:15-6:15 at the front entrance of PLES.

Student attendance will be taken daily. The attendance will be taken the NEXT morning to give working parents time to help their student(s). For example, we will post Monday's attendance on Tuesday morning. We are able to look on Schoology to see who logged in.

Packets will not be sent home.

Students who do not have internet will have access to SMART buses that will be located throughout the community. A map of the bus locations will be provided on our school website.

SPED services will continue via teletherapy.

All student work will be posted in Schoology.

Zoom meetings: Your child will be expected to attend live zoom meetings. These will occur 3 times a week for Reading AND Math. Your child's teachers will let you know the meeting ID and passcode ASAP. The links for the meetings may also be posted on Schoology.

Zoom schedule:

Reading: 8:30 Monday, Wednesday, & Friday

Math: 10:00 Monday, Wednesday, & Friday

Science and Social Studies lessons will be pre-recorded and posted into Schoology. There will not be live Zoom meetings for Science and Social Studies.

If your child is unable to attend LIVE zoom meetings, they will be recorded and posted in Schoology to view later in the day. However, we HIGHLY encourage your child to attend the meetings live in case they have questions.
We are going to miss our students tremendously! We desperately want them to be in the classroom, but also want everyone to stay safe during this time. Please reach out with any questions.
Week of May 17-21 Performance Series & Unit 6 Week 1

Reading: "Austin's Amazing Bats," Drawing Conclusions, Writing Constructed Response Based on Text Evidence
Selection Vocabulary:
bizarre




breathtaking




headline




high-pitched




roost




vital
Language: Modifiers
Spelling: Suffixes -ous, -sion, -ion, -ation
famous     invention    election    furious    imagination




education  nervous      explanation various    decision




relaxation conversation tension     humorous   exhibition




attraction invasion     creation    occupation destination
Monday:
PERFORMANCE SERIES TEST
Tuesday:
Make a Vocabulary Chart= On paper, complete Words & Definitions for Selection Vocabulary using glossary of reading book. Copy Word analysis words and definitions on chart also.
Read Textbook pages 320-321 on Drawing Conclusions.
Complete workbook page 384-385.
Complete Workbook page 388 on Modifiers.
Write spelling words 5 times each.
Wednesday:
Read 322-323 in textbook & review definitions of vocabulary. add synonyms, antonyms, and pictures to chart.
Write a sentence with each selection vocabulary word.
Read "Austin's Amazing Bats," and answer questions on paper on page 336 of textbook.

Complete Grammar Book pages 200-201.
Write spelling words in ABC order.
Thursday:
Vocabulary-Review words and definitions.
Complete workbook page 386-387.
Complete Grammar Book pages 202-203.
Spelling: Workbook page 389.
Handwriting: Complete your next page in your handwriting book.
Friday:
Read pages 340-341 in reading book.
Discuss text-based question: Plan & write.
Language: Complete Workbook pages 391-395.
Spelling: Review Spelling.
Handwriting: Complete the next page in your handwriting book.
Education:
I had the privilege of attending schools in Autauga County as a child. During this time, I was influenced by many wonderful teachers, and because of this, I decided to become an educator. I graduated from Prattville High School and attended Auburn University at Montgomery. I earned a Bachelor's of Science with a major in Early Childhood and Elementary Education.
Experience:
When I graduated from Auburn University at Montgomery, I accepted a teaching position at Summit Christian Academy in Millbrook, Alabama. I taught math and science there for thirteen years. After this, I desired to teach in Autauga County and work for the school system that gave me the foundation for my career. Substitute teaching allowed me to meet some wonderful students and faculty at the many elementary schools in the county. In 2010, I began working primarily at Pine Level Elementary School where I taught in many long-term substitute positions. In 2012, I accepted a position as a fifth grade language arts teacher. I love working with the students and staff at PLES!
Bio:
My name is Tracey Edmondson. I am married to Earl Edmondson, and we have one daughter, Miss Anna Grace.