2020-2021 Yearbook Orders and Submissions
To order a yearbook for the current school year, please go to the link below and enter in job #1041.
To submit pictures for the school yearbook, please send them to pinelevelyearbook@gmail.com

Free and Reduced Lunch Forms
Please fill out this form if it applies to you and your family, or click on the link below to fill out an online application.
Link --> School Lunch App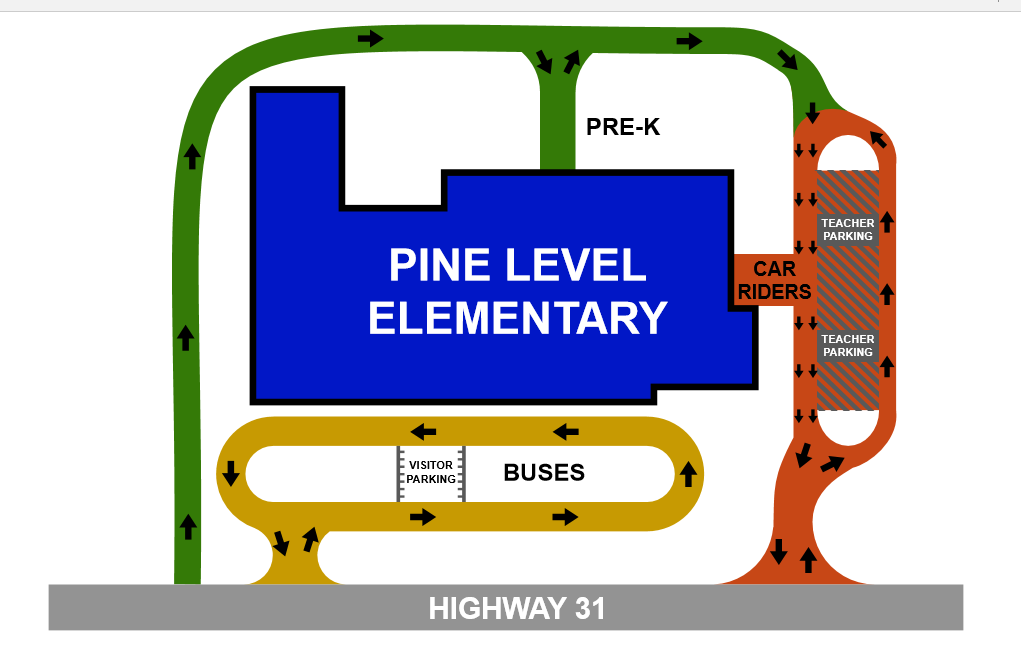 Please click on the box below to see an explanation of our new car and bus procedures.
Signing in to Schoology
Please click on the link below to learn how to log in to Schoology
Link --> Schoology Log-in
PLES Roadmap to Reopening