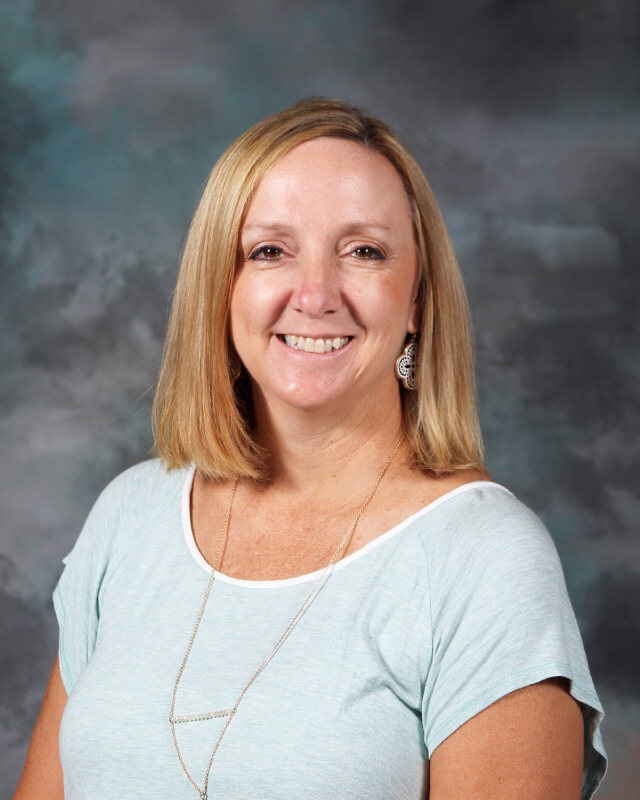 Education:
East St. John High School LaPlace, Louisiana
B.S. in Kindergarten and Elementary Education Louisiana College , 1992

Experience:
Garyville Elementary Garyville, Louisiana 1992-1993
East St. John Elementary LaPlace, Lousiana 1993-2003
Luling Elementary Luling, Louisiana 2003-2006
Pine Level Elementary 2006-present
About Me
:
I have three grown children, Kayleigh, Keegan and KB. I have one granddaughter named Charlotte. I live in Prattville with KB and four wonderful dogs. I work part time at the Prattville YMCA. When I am not working, I enjoy reading, exercising, and spending time with my family. Most of the many years I have taught have been in Kindergarten. I love teaching Kindergarten and getting to see children learn how to read! Although this year will look very different, I promise to make you child love school:)
I look forward to seeing each of you Wednesday at 9:15. Don't forget your id which is necessary to check out your child.
Do not send binders this week, only tote bag
Kindergarten Resources

Please review and practice all resources in your child's daily binder.
Read with or to your child at least 10 minutes a day.
LEXIA- Reading
You will need to know my email. It is kimberly.smith@acboe.net. Your child should know his/her user name and password, If not, feel free to ask
STARFALL
https://www.starfall.com
ABCYA
https://www.abcya.com/grades/k
halfpintkids.com
Monday, May 24 Field Day/ End of year celebration
Wednesday, May 26 Awards Day 9:15
Each family gets 3 tickets
Children under school age do not need a ticket
Students can be checked out from end of our hall after program
Monday May 31, No school
Thursday June 3 Records day no school
Friday June 4 Last day of school/pic up report cards
COVID information:
If your child has been exposed to COVID, you need to notify their teacher and contact our school Nurse.

If you have COVID yourself, you CANNOT come into the Front Office for any reason.

If you need to pick up assignments or work for your child, check out your child because you just found out you were COVID positive, we will arrange a way handle these situations outside the front doors of the school so social distancing can be maintained.

If you leave the country for a family trip, your child will have to quarantine for a minimum of 10 days upon returning to school.
7:45- Morning Routines
8:00 - 8:15 Announcements/Character Education

8:15- Leader In Me
8:30 - 10:30 Reading/Writing (Literacy Block)
10:35-11:00-Lunch
11:00-11:10- Bathroom
11:10-11:30- Calendar/RTI
11:30-12:05- P.E.
12:05-12:15- Snack
12:15-1:10 Math
1:10-1:40 Science/Social Studies
1:40 Rest Time
2:10-2:45 Free Time/Pack up
2:45- 3:00 Dismissal