Courses Taught:
English/Language Arts 4
Class Mission Statement
It is the Mission of the 2020-2021 Cutler Crew to be kind and respectful to each other. We will set goals. We will encourage each other daily, and we WILL NOT quit when we are faced with obstacles that might challenge us. We know that some days will be harder than others but TOGETHER WE can accomplish ANYTHING!!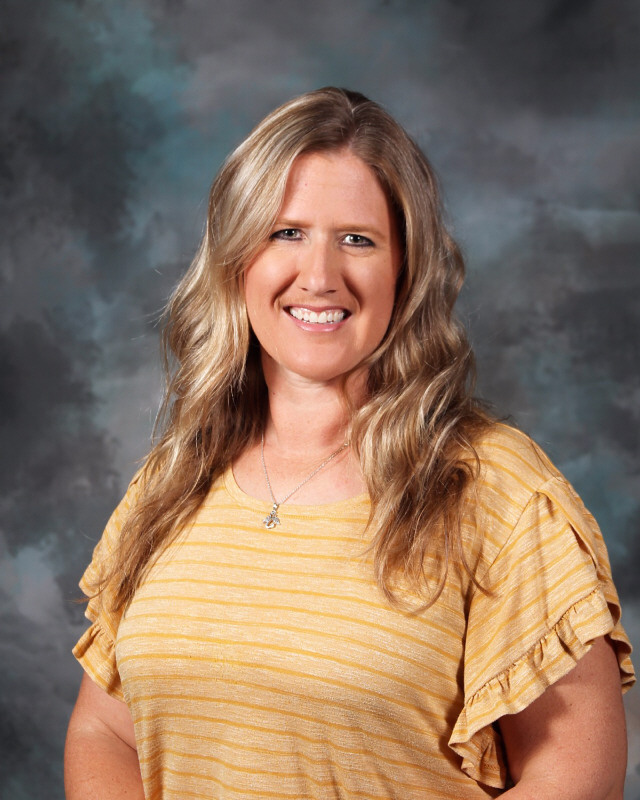 Auburn University Montgomery- Bachelor's Degree
University of West Alabama- Master's Degree
2015-2016- Special Education teacher in Montgomery
2016-2017- 4th grade ELA
2017-2018- 3rd grade Special Education
2018-2019- 4th grade Science/English
2019-Present- 4th grade ELA
Lesson Plans
Monday-
Reading Skill - Compare/ Contrast
Grammar Skill- Subject / Object Pronouns
Reading Story- Pink Dolphins of the Amazon
4.2 Vocabulary (Fourth Grade)

enchanted

magical

dolphin

marine mammals

pulses

rhythmic beats

flexible

stretchable

surface

outer edge

aquarium

fish tank

glimpses

brief views
Tuesday
4.2 Spelling
Chick/en
e/lev/en
threaten
frighten
jun/gle
paddle
needle
mumble
Sum/mer
pitcher
shelter
De/liv/er
together
brother
calendar
caterpillar
natural
o/val
several
animal
Wednesday
Daily Vocabulary Grade
Thursday-
Spelling & Reading Skills daily grade
Friday
Spelling and Reading Test
While growing up in Autauga County, I was blessed to have had teachers that made learning fun. I want to give to my students the same type of nurturing environment that previous teachers were able to give to me.. I want my students to look forward to coming to school and collaborating with their classmates. I want them to be able to express their individuality and creativity while being able to retain and understand the skills needed to further their education. I am excited about this 2020-2021 school year and the growth that will take place.
Before the classroom doors open, I want to take a moment and give you some information about myself. I grew up in Autauga County and graduated from Prattville High School. I met my husband at Prattville Junior High. We were engaged our Senior year and have now been married for 17 years. We have a daughter and son that attend Marbury Highschool.
This is my sixth year teaching. I've been fortunate enough to experience teaching in both the general and special education classroom settings. I enjoy being able to use my collaborative degree to help all students engage in learning and gain the confidence they need to be successful in life.
My favorite season is fall. I enjoy watching Auburn football and volleyball. My hobbies are hunting, fishing, and anything that else that involves being outside in nature.
Please know that the lines of communication are always open and parent involvement is encouraged. I look forward to our year ahead!