SUPPLY LISTS - Look under News & Events : "Forms"
`````````````````````````````````````````````````````
SUMMER HOURS
June 3 - July 15 (Monday - Thursday)
9:00 AM - 12:00 PM
*********************
July 1 - July 4 Closed
********************
PRE-K NEWS
Pine Level Elementary has been awarded grants for two additional Pre-K classrooms. The next 32 students on the waitlist have been contacted to let them know they are now eligible to enroll. The current waitlist has been updated to reflect this. You may call the school office if you were not contacted to find out your child's current placement on the waitlist.

PLES Pre-K Parent Orientation:

Tuesday, July 23, at 5:00 p.m.

Prattville Primary School has been awarded a grant for one classroom. If you are interested in applying for this site, you will need to update your present application to reflect this or complete a new application if you have not previously applied.

*************************
2017-2018 School Report Card Grades have just been released.
Pine Level Elementary earned an 87/B!!
This is a 3 point GROWTH from the 2016-2017 school year!
Congratulations Students and Teachers!
********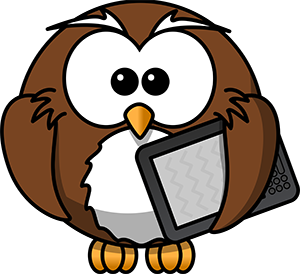 WHOOO wants to know?
How does Pine Level Elementary plan to help our students be more wise? Our Latest Continuous Improvement Plan has been approved! We invite you to read it.
**************************
Alabama's Top 50 in 3rd Grade Reading Gains
Pine Level Elementary received $20,000 for being in the Top 50 in 3rd Grade Reading Growth.
iNow Home Portal now available. Send $10 for one student, $15 for more than one to homeroom teacher in envelope with students names and teacher name.
************
Code of Conduct and FORMS requiring signatures & SUPPLY LISTS Can be found under "News & Events", then "Forms"
***********
Alabama is celebrating it's 200th birthday this year. We are so excited that Pine Level is being recognized as one of Alabama's Bicentennial schools. We are receiving 1 of 200 statewide grants! More information will be sent out throughout the school year on ways we will be helping Alabama celebrate it's 200th birthday.
****************
Alabama Safe Schools Initiative Award of Excellence
We are excited to announce that Pine Level Elementary School has received the 2017 Alabama Safe Schools Initiative Award of Excellence given by Attorney General Steve Marshall. We would like to thank the Pine Level Elementary Safety Committee, our teachers, students, parents, Autauga County Sheriff's Department, and other community partners that work extremely hard to create a safe school for our students. What a great honor for the Pine Level family and community!
Pine Level Earned a Grade of "B" from the State of Alabama Department of Education
*****************
Home Connect Login Available for
Math Facts Practice and AR Progress Reports.
Continuous Improvement Plan Goals
Reading: Students will demonstrate reading proficiency across all grade levels. Students will increase reading experiences with increasingly complex texts from a variety of different genres across disciplines.
Math: Students will demonstrate applied math concepts across all grade levels. K - 2nd will focus on basic math computations and fluency, 3rd and 4th will focus on numbers and operations, and 5th will focus on data analysis and probability.
Writing: Students will demonstrate proficiency in various types of writing with clear and focused ideas, fully developing the ideas, and providing details that support the main idea while organizing the writing logically, purposefully, and effectively.