Superintendent Retirement Announcement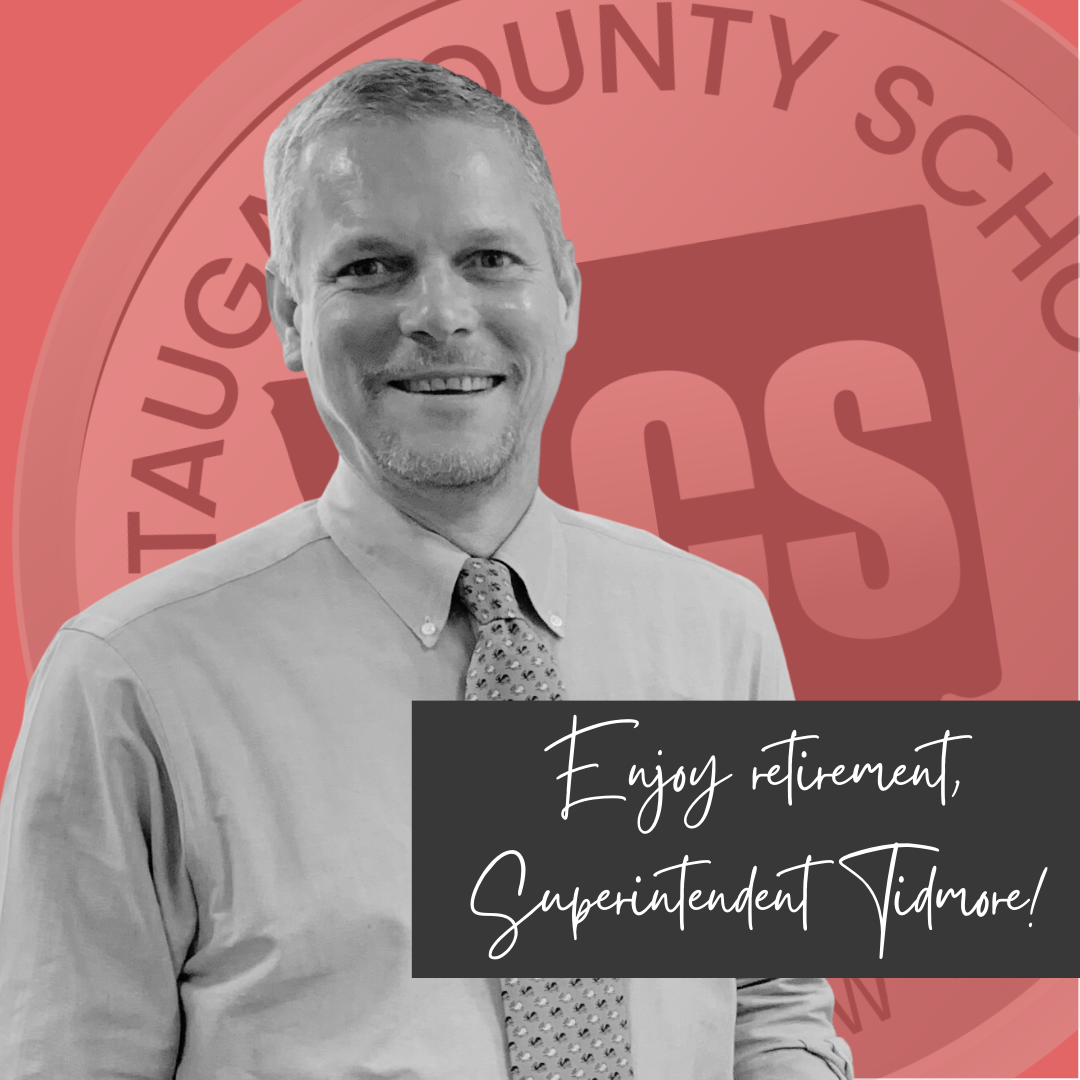 ---
Superintendent Tidmore Announces Retirement as Autauga County School's Top Administrator; Board Names Dr. Daniel Boyd as Acting Superintendent
Autauga County Schools Superintendent Tim Tidmore announced his retirement effective June 1, 2023 in a special-called board meeting on March 31. After two years as the district's top administrator, Tidmore expressed his desire to "spend more time with family," having worked for more than 33 years in Alabama's educational system. Superintendent Tidmore will assume a new role as Assistant Superintendent effective immediately, in coordination with the newly appointed Acting Superintendent, Dr. Daniel Boyd. Dr. Boyd will assume this new leadership role beginning April 3.
"This district is overflowing with passionate faculty, staff, and administrators," said Tim Tidmore, Superintendent of Autauga County Schools. "It's been my distinct honor to serve alongside these dedicated professionals. As one of the lower-funded districts in our state, I've been amazed at their ability to create thriving classrooms and schools with little more than tenacity, ingenuity, and teamwork. I know they will continue to build on our improvements in the last few years, and I look forward to reading about all the accomplishments while spending time with my children and grandchildren."
Superintendent Tidmore has been an advocate for public schools since first arriving on the scene in 1990. Having been a teacher, principal, and district administrator prior moving to Autauga County, he was able to quickly begin to make an impact as the district's first appointed Superintendent. His most notable accomplishments include capital improvements at Marbury High School and the Autauga County Technology Center, academic initiatives designed to grow individual students through meeting their unique needs, and the current construction of the new Early Learning Center in the central zone.
"We appreciate the leadership that Mr. Tidmore has provided to our district in the most uncertain of times in recent history," said Kim Crockett, board chairperson for the Autauga County Board of Education. "Walking into a school district at the height of a global pandemic where the educational landscape as we knew it was gone is not for the faint of heart. Through Superintendent Tidmore's leadership, our students returned to virtual and physical classrooms to only then begin to see the mental health toll the pandemic had on our students - the community's most valuable and vulnerable assets. His tenure has been anything but ordinary, so we are thankful for his service to our school system and wish him all the best in retirement."
Autauga County Board of Education members unanimously named Dr. Daniel Boyd as the district's new interim leader. Dr. Boyd, former Deputy State Superintendent, graciously accepted the 60-day position allowing the board to fill the vacancy with the most qualified and experienced professional to lead Autauga County Schools.